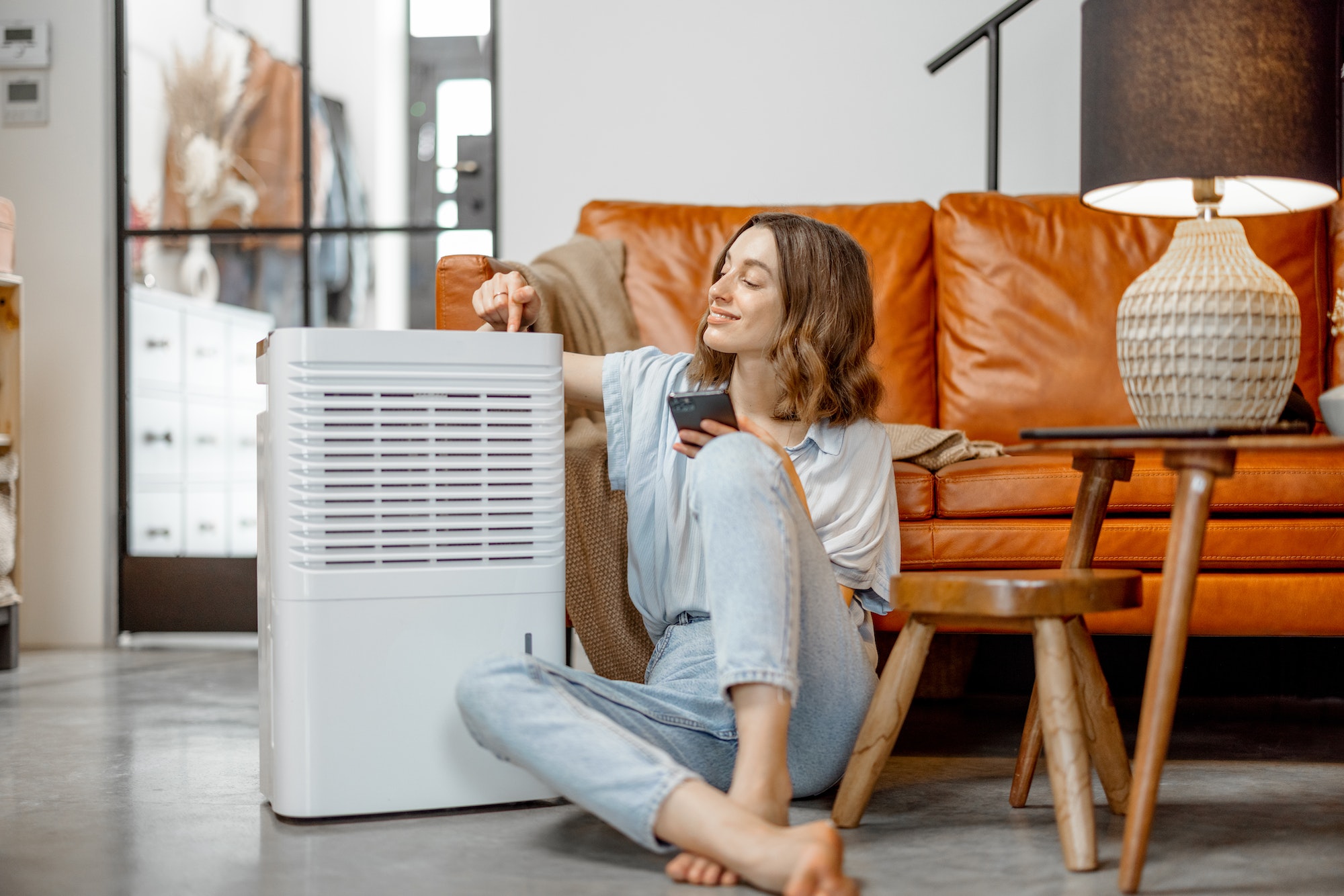 The principle of a Desiccant Dehumidifier
The core part of a desiccant dehumidifier is the cellular structure desiccant rotor, formed by special ceramic fibre composite and silica gel.
The rotor is divided into two areas by a seal device, one is the process area (dehumidification area), the other is the reactivation area.
When the dehumidifier is in operation, two streams of air pass through two areas simultaneously. One is the air that will be dehumidified by the silica gel in the rotor, the other is hot air used to dry the running rotor so that it will be able to remove moisture again.
The moisture is taken away by the hot and very humid air steam.
Applications for a Desiccant Dehumidifier
Processing and production areas
⦁ Brewing
⦁ Chemical and petrochemical products
⦁ Electronic products
⦁ Wind power generation
⦁ Food industry
⦁ Pharmaceutical industry
⦁ Synthesis of glass
⦁ Sandblasting processing
⦁ Bridge building
⦁ Rubber manufacture
Storage
⦁ Corrosion of metal
⦁ Electronic products
⦁ Food
⦁ Military equipment
⦁ Precise instruments
⦁ Seeds
⦁ Sugar
Packaging
⦁ Chemical products
⦁ Fertilizers
Product Information
⦁ Auto balanced design
⦁ Assembled by ABB, OMRON and SCHNEIDER brand electrical accessories
⦁ Swedish Proflute rotor, 10 year lifetime
⦁ Operating temperature: 20˚C to 60˚C
⦁ Auto leakage protection function for rotor and equipment
⦁ CE/RoHS approval
⦁ Remote control
⦁ Precise humidity control
Product Features
⦁ Schneider brand connector with tracing, easy to maintain
⦁ Double layer heater box avoids loss of heat and the production of condensate
⦁ SCR energy saving thermostat promises stability of the heating system
⦁ International standard flange supports make it easy to install
⦁ Remote control box
⦁ Digital display for temperature
⦁ Customised filters – G3 and G4 efficiency
⦁ Auto stop protection function for rotor
Our desiccant dehumidifiers have either powder coating or stainless steel body to choose from.
Installation Guide
Indoor Case
The reactivation air inlet and wet air outlet must be installed outside with a 2m distance between both. The process is not needed for the process air outlet.
Factory Case
The dry air outlet and process air inlet should be positioned in the dampest area. The remainder set outside.
Outdoor Case
The pipes for dry air outlet and process air inlet should be set in the dampest area. The pipes are not required for the remaining holes.
Installation Notes
⦁ For the convenience of maintenance and inspection, sufficient space around the machine should be retained
⦁ Please use carrying and lifting devices to move the machine. Avoid areas containing flammable and explosive chemicals
⦁ In order to prevent wet air entering the machine, there should be a distance of no less than 1 metre between the wet air pipe terminal and the reactivation air pipe terminal
⦁ It is important to install the wet air pipe at a downward slope to enable the water to flow outside easily as wet air condenses into water when the temperature reduces
⦁ The control valve is equipped to adjust the air flow to get the desired effect
If the customer cannot install, we will require a photograph or drawing of the room and we will assist with installation
NOTE: the desiccant dehumidifier is suitable in applications requiring very low relative humidity, or the ambient temperature is very low or very high.